Ranchi - Netarhat- Ranchi

DAY -1
Distance between Ranchi and Netarhat is approximately 175 km and expected travelling time is 4 hours and 30 minutes  by Road arrive Netarhat and check in at your hotel thereafter visit Netarhat Local Sightseeing.
(a) Chalet House
(b) Netarhat School
(c) Magnolia sunset point  .
DAY -2
Early morning sunrise from hotel Sunrise Point Netarhat.
After Breakfast Departure From Hotel to visit Following sight seen. 
Koel view Point 
Pine Forest
 Pear Orchard
Upper Ghaghri Waterfall
Lower ghaghri fall
Netarhat Dam  
After Lunch Transfer to Mahuadanr for Lodh Waterfall .


Night Stay at Netarhat.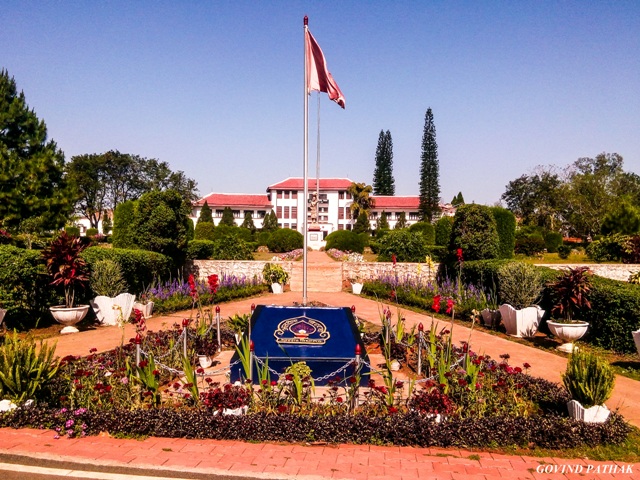 DAY -3
Early morning sunrise from koel view point.
After Breakfast Departure For Ranchi Railway Station with some sweet memories.
For 02 Pax :- ₹ 11999

Accomodation:- Normal Room
Transportation:- Dzire
For 02 Pax :- ₹ 13999

Accomodation:- Deluxe Room
Transportation:- Dzire
For 04 Pax :- ₹ 14599

Accomodation:- Normal Room
Transportation:- Scorpio
For 04 Pax :- ₹ 19599

Accomodation:- Deluxe Room
Transportation:- Scorpio
For 06 Pax :- ₹ 16999

Accomodation:- Normal Room
Transportation:- Scorpio

For 06 Pax :- ₹ 26000

Accomodation:- Deluxe Room
Transportation:- Innova
For 12 Pax :- ₹

Accomodation:- Normal Room
Transportation:- Tata Winger
For 12 Pax :- ₹

Accomodation:- Deluxe Room
Transportation:- Tata Winger
For 17 Pax :- ₹

Accomodation:- Normal Room
Transportation:- Force Traveller
For 17 Pax :- ₹

Accomodation:- Deluxe Room
Transportation:- Force Traveller
For 25 Pax :- ₹

Accomodation:- Normal Room
Transportation:- Force Traveller
For 25 Pax :- ₹

Accomodation:- Deluxe Room
Transportation:- Force Traveller